Posted by #App | Filed under Apps, Game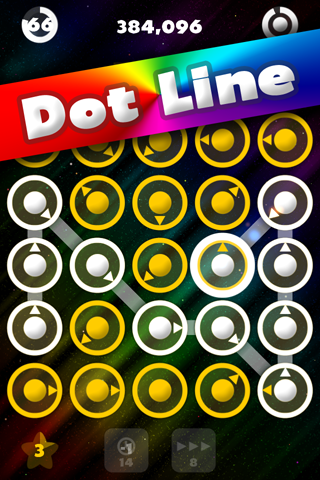 ★☆★ FEATURED ON AppAdvice.com ★☆★
★☆★ FEATURED ON FreeAppMagic.com ★☆★
★☆★ TOP 25 IN OVER 29 COUNTRIES ★☆★
★☆★ 3,000,000+ DOWNLOADS ★☆★
★☆★ TOP 2 IN THE UNITED STATES ★☆★
★ Top Free #1 in Hong Kong
★ Top Free #1 in Sweden
★ Top Free #1 in Tanzania
★ Top Free #1 in Yemen
★ Top Free #2 in United States
★ Top Free #2 in Switzerland
★ Top Free #2 in Israel
★ Top Free #2 in Macau
★ Top Free #3 in Taiwan
★ Top Free #3 in Norway
★ Top Free #3 in Finland
★ Top Free #4 in Germany
I found this to be a fascinating and engaging game. Simple, elegant and fun.
- AppKahuna.com ★★★★☆ (4.5 / 5.0)
Can you remember well?
If you want to check your memory,
let's play the Dot Line !!!
It is the best addictive pattern memory game.
★ FEATURES
- Various patterns and matrices
- Combo System
- Retina Display Supported
- GameCenter Leaderboards
- GameCenter Achievements
★ REQUIREMENTS
- iOS 4.3 or later (iOS6 Compatible)
★ SUPPORT E-MAIL : support@sharpapp.com
Tags: Dot, Dot Line, game, Line, Memory, Pattern, short, term
Comments are closed.